How do you prevent a Summer cold?
JOKE OF THE DAY
Educational Focus: Play & Learn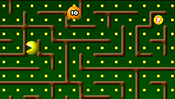 Solve mathematical formulas and eat the ghosts!
Fan Pick of the Week

Drive as fast as possible!
Game Spotlight

Play games, win ourWorld money, and get clothing and accessories to create your own style.