Teacher: "John, do you know Lincoln's Gettysburg Address?"
JOKE OF THE DAY
Educational Focus: Play & Learn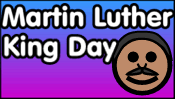 Learn about Dr. Martin Luther King, Jr. and his dream.
Fan Pick of the Week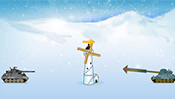 Shoot snowballs at the opponent tank. Press the mouse button to control the angle and power of the shots. Also be sure to check the wind speed and direction when planning your attack.
Game Spotlight
Play games, win ourWorld money, and get clothing and accessories to create your own style.