Featured Video
When Pete wants to hear the alphabet song, Simon recites the ABCs. But listen carefully -- Simon is a pretty fast talker, and it can be hard to keep up! What should Cool School's resident class pets talk about next?
More Videos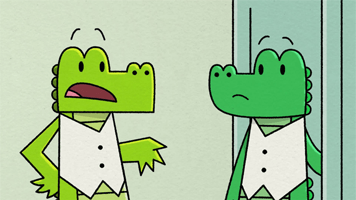 John Patrick Green's goofy graphic novel series follows the super spy alligator duo the InvestiGators as they travel through the sewers and fight the forces of evil.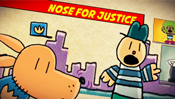 When Greg the police dog and his cop companion are injured on the job, a life-saving surgery changes the course of history, and Dog Man is born.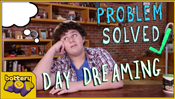 Being a kid is hard! But fear not, because Jeremy is here to give you the tips and tricks every kid needs to navigate the craziness of life.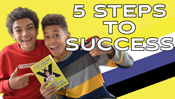 Find out how the KIDFLUENCERS use the Warrior Kid code from the new book WAY OF THE WARRIOR KID: MARC'S MISSION by Jocko Willink.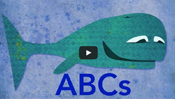 A fun, paper-animated alphabet for toddlers and kids.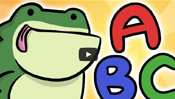 When Pete wants to hear the alphabet song, Simon recites the ABCs.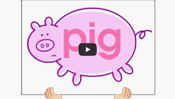 The Big Pig Song is a singalong song from Hooked on Phonics Learn to Read. You laugh, you'll cry. You'll learn words that have the letter i.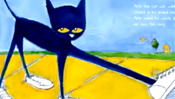 Mr. Eric and James Dean tell the tale at Little Shop of Stories. Mr. Michael (producer of the CD) plays the guitar.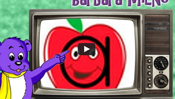 The video shows each letter within the artwork which helps children remember the letters and sounds.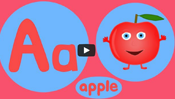 It's a phonics song with a picture for each letter. This is designed to help children learn the sounds of the letters in the English alphabet.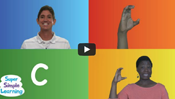 Here's a simple way to learn and review your ABCs.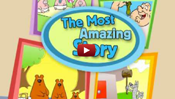 The Princess and the Bee is a Most Amazing Story. This fairytale is part of Hooked on Phonics® Learn to Read.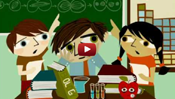 A family-friendly educational music video from "Here Come The ABC's".