What do little monsters eat?
JOKE OF THE DAY
Educational Focus: Play & Learn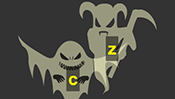 Destroy the ghosts by typing the words on them. Use the "Backspace" key if you want to cancel the typing.
Fan Pick of the Week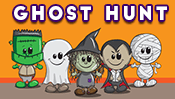 Can you find the ghost?
Game Spotlight

Play games, win ourWorld money, and get clothing and accessories to create your own style.