Why do Mummies like Christmas so much?
JOKE OF THE DAY
Educational Focus: Play & Learn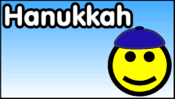 Learn about the traditions of Hanukkah, play games, and print coloring pages in our Hanukkah Holiday Section.
Fan Pick of the Week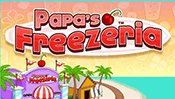 You've just started an easy job at an ice cream shop on a laidback tropical island, but things get hectic when all of Papa Louie's loyal customers arrive on the island for vacation! In this new installment in Papa Louie's restaurant series, you'll need to add ingredients, blend syrups and ice cream, add toppings, and serve the unique Freezeria Sundaes to your waiting customers.
Game Spotlight

Play games, win ourWorld money, and get clothing and accessories to create your own style.