Why do trees hate tests?
JOKE OF THE DAY
Educational Focus: Play & Learn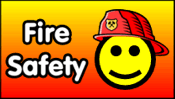 October is Fire Safety Month. Learn about fire safety and prevention. Play games, watch fire safety videos, and check out our collection of fire safety coloring pages.
Fan Pick of the Week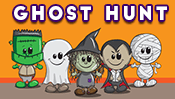 Can you find the ghost?
Game Spotlight

Play games, win ourWorld money, and get clothing and accessories to create your own style.