What kind of bunny can't hop?
JOKE OF THE DAY
Educational Focus: Play & Learn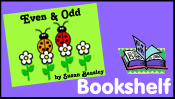 Read an online book about two bugs named Even & Odd.
Fan Pick of the Week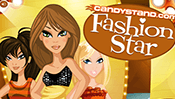 Choose from two different game modes. In Free Dress mode dress your model in any style and then print out your own fashion magazine covers. In Catwalk mode it's time for the fashion show. Dress the models with matching styles to impress the judges.
Game Spotlight

Play games, win ourWorld money, and get clothing and accessories to create your own style.