Learn the US States while playing Munchman. Gobble up power pellets showing the correct answer to each US Geography question shown. Don't eat the wrong answer or you will lose a life.

The objective of the game is to sell as many lemonades as you can. Do you have what it takes to make millions from lemonade?

Can you name all of the countries on the map?

A simple "What is the capital of this country" knowledge game. After playing this game for a while, you`ll have a very good knowledge about the capitals of the countries of the world.

Use your mouse to choose the correct flag. The faster you choose the higher your score.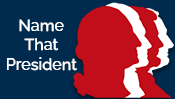 How well do you know your U.S. Presidents? Can you Name That President?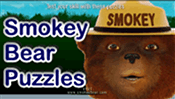 Greetings friends, I am Smokey Bear, the national fire prevention icon. Get your SMOKEY ON! Create a picture with Smokey by putting together the pieces of the puzzle!

Answer each question by clicking on the correct name of the country's capital.

You see an iconic building. Place your marker to say where on earth it is. Points are awarded on speed and accuracy.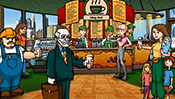 Run your own coffee shop, coffee stand, and coffee empire in this coffee simulation game. Brew up a cup of Coffee Tycoon!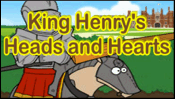 Joust against King Henry's toughest knights or battle your friends via email in this addictive game of skill.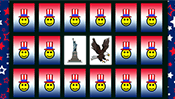 Use the mouse to click or touch the cards to reveal the pictures. Match the pictures to clear the cards from the board. Match all of the pictures to win.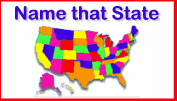 Click on the name of the state that is shown in pink on the map.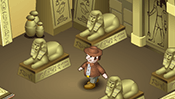 Explore the Pharaoh's Tomb for lost treasure. Collect as much gold as you can, while avoiding the monsters and traps.

1
2