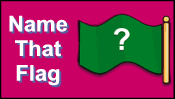 Look at the picture of the flag and click on the name of the country it represents.

Play games and solve puzzles to help Dora and Swiper search land, sea, and sky to bring back the bracelets to France, Tanzania, Russia, and China!

Kid Command is the ultimate online virtual world gaming experience designed around a story line about working together to make a positive environmental difference globally.

1
2