What does the sun drink out of?
JOKE OF THE DAY
Educational Focus: Play & Learn

Get ready to count those fish! Count the fish shown, then click on the shell with the correct number.
Fan Pick of the Week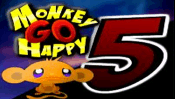 The massively popular Monkey GO Happy game is back again and another Monkey joined the team! Solve puzzles, shoot stuff and more!
Game Spotlight

Play games, win ourWorld money, and get clothing and accessories to create your own style.