Featured Game
Bowja the ninja is on a mission to destroy the Gi8000 in this exciting and action packed point and click adventure! Use your mouse to click on objects and locations on the screen and progress Bowja through his quest!
More Games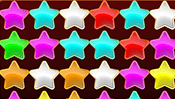 Destroy the stars by connecting 3 or more stars of the same color. Use your mouse to drag the stars horizontally or vertically to move them.
Bust as many metal balls as possible in each 60 second round by clicking on clusters of 3 or more of same color.
Use the mouse to swap adjacent eggs, when four or more eggs line up, those eggs will disappear.
Rotate the blocks until four blocks of the same kind form a square of any size. Press the space bar or click the arrow buttons to change the rotation.
Destroy gems by creating lines of 3 or more gems of the same kind. Move the gems by using the mouse to click and swap adjacent gems.
Destroy the debt blocks by making them contact with the money blocks of the same color. Watch out for the credit card blocks, as they will generate new debts.
Move the balls to form lines of 5 or more balls of the same color. The lines can be horizontal, vertical, or diagonal.