Featured Game
Correctly spell the Winter words below each picture.
More Games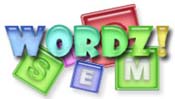 This puzzle game perfectly combines classic crossword basis with simple swap-and-match gameplay. Test your vocabulary and spelling skills, be a detective, swap letters and decipher new words!

Destroy the balls by forming words with 3 to 5 characters. Use the mouse to control the direction of the ball. Click to shoot.

Click on a letter to start forming a word. Surrounding letters that can be used will turn red. Try to use as many letters as possible in each word.

Pick up letters to form words. Click the last letter again to confirm the word. Click somewhere else to cancel the word. Click a blank area to drop a new letter.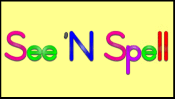 Look at each picture. Click and drag the letters into the grey box to spell the word. Click on the Check Work Button to check your answer.

Destroy the ghosts by typing the words on them.

Imagine you are this turkey. If you are lucky enough to complete these word puzzles, you will not be cooked! Sound crazy huh?

Stack and unstack the cups by typing the characters on them. You can type the characters only when they are black.

The letters of a text are coded in strange symbols. You need to drag the letters to replace the symbols and construct the original text.

Follow the Candy Land® path to the Fiesta! Take a sweet voyage with Dora, Boots, Diego and Backpack across the classic Candy Land board.

Guess all ten words by filling in the missing letters. At the beginning of each round, you will be presented with a new word with only two letters showing.

Click on the object that is different from the remaining two. The faster you click, the higher you score.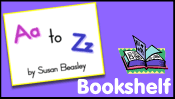 Learn the letters from A to Z in this online Alphabet storybook by Susan Beasley.

Read the words on the treasure chest. Click on the key that shows the contraction for the two words on the chest.