What season is it when you are on a trampoline?
JOKE OF THE DAY
Educational Focus: Play & Learn
Learn multiplication facts and how to multiply by factors from 0 to 5 in this online flashcard game. You have 2 minutes to solve as many multiplication problems as you can. Use the keyboard or touchscreen to play and become a times table expert.
Fan Pick of the Week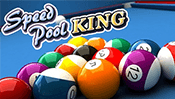 Are you the Speed Pool King? Pot as many balls at you can before the time runs out!
Game Spotlight

Practice addition and subtraction skills in this fun puzzle game. Select from adding, subtracting or both and choose between a range of 10, 20 or 100.