Featured Game
It's a Three-Point Contest! Are you up to the challenge? How many baskets can you make before the clock runs down to zero? Net the ultimate swish to rack up the points.
More Games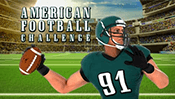 Try to catch as many footballs as you can to progress through harder and harder levels.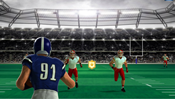 Run the field and pass all the defenders to reach the end zone!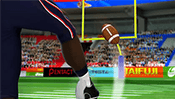 How many field goals can you kick? It will take speed and great reflexes to get a top score.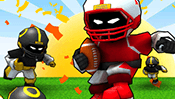 Avoid all obstacles and enemies to score a touchdown! You can also tackle enemies using your dash power. Don't forget to collect all stars to unlock new content.

Become a Touchdown master and catch the ball!

Get the biggest score you can by making as many touchdowns as possible and neutralizing the opponents on your way.

Are you up to the Field Goal Challenge? Use your mouse to aim the crosshair in the direction you want to kick the ball.

Alright, now listen up! We just got the two minute warning and we've got to go 80 yards to move this thing out of the "L" column. So we're going no-huddle, and focusing on our speed.