Featured Game
Time to flip some pancakes! With Papa Louie nowhere in sight, you're stuck running his newest restaurant, Papa's Pancakeria. Get ready to flip and stack tall orders of pancakes, waffles, and french toast. You'll have something to look forward to at the end of each day because your newest friend, The Great Foodini, has some crazy mini games for you to play.
More Games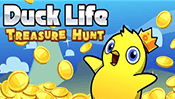 Your favorite yellow ducky is back for a new mission! Collect as much treasure as possible while moving through a cave full of obstacles.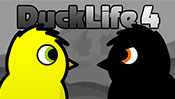 This is the fourth game in the series of popular duck training games. Develop your duck's skills by training it to fly or swim. Compete in racing tournaments with other ducks. Choose between training only one duck or a team of ducks.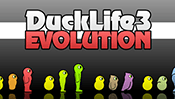 The third instalment of Duck Life. Train up your duck and enter it in races! This time, Ducklife meets Pokemon as the ducks can evolve to become naturally better at certain skills.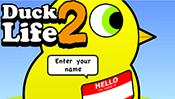 The little yellow duckling is back in the sequel to the Duck Life. Travel the globe racing your duck to become the world champion!

Train this little duckling into a championship racer.

1
2