Featured Game
It's taco time! So what happens when an Italian chef opens a successful Pizzeria and Burgeria? Build the biggest, wackiest Taquería anyone has ever seen! After winning a taco eating contest, you're awarded the keys to Papa's Taco Mia! Good luck though, because all your favorite customers are back, and they brought friends. Unlock all sorts of ingredients and upgrade your shop for style and speed. Try to please those picky Closers, and mystify Jojo the food critic with your wild taco making skills!
More Games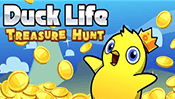 Your favorite yellow ducky is back for a new mission! Collect as much treasure as possible while moving through a cave full of obstacles.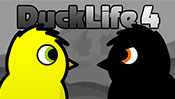 This is the fourth game in the series of popular duck training games. Develop your duck's skills by training it to fly or swim. Compete in racing tournaments with other ducks. Choose between training only one duck or a team of ducks.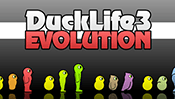 The third instalment of Duck Life. Train up your duck and enter it in races! This time, Ducklife meets Pokemon as the ducks can evolve to become naturally better at certain skills.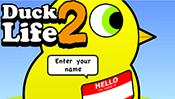 The little yellow duckling is back in the sequel to the Duck Life. Travel the globe racing your duck to become the world champion!

Train this little duckling into a championship racer.

1
2