Featured Game
Bake Granny's special Pumpkin Muffins for Hazel. Pumpkin muffins are made with cinnamon, nutmeg, ginger, brown sugar and pumpkin puree. A combination of brown sugar and granulated sugar in the recipe creates a crunchy topping that contrasts with the moist, tender muffins. Pumpkin Muffins have a lot of nutritional value and tastes great. These spicy pumpkin muffins are good for a quick breakfast or to include in bag lunches. Serve these moist and flavorful muffins hot, with butter if you like, for breakfast or a snack.
More Games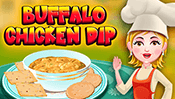 This tangy, creamy dip tastes just like Buffalo chicken wings.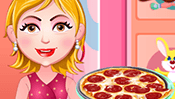 Learn how to make a pepperoni pizza with Hazel and Mom for the big game.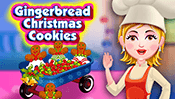 Gather up the the ingredients and learn how to make this tasty Gingerbread Cookie recipe with Hazel and Mom.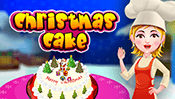 Learn how to make this delicious, mouth-watering Christmas Cake.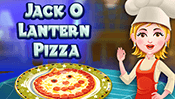 This pizza is shaped like a pumpkin and designed with pepperonis and black olives to form a Jack-O'-Lantern face.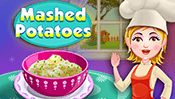 No Thanksgiving holiday spread would be complete without a bowl of homemade mashed potatoes, but we think this recipe is worth celebrating any night of the week.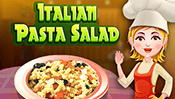 The olive oil vinegar combination is delicious in this Italian Pasta Salad Recipe.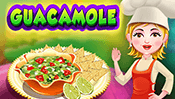 Guacamole is an avocado-based dip, spread, or salad first developed by the Aztecs in present-day Mexico. Join Hazel and Mom to learn how to make this yummy treat!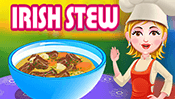 Come and join Hazel and Mom's cooking classes and learn how to cook a very tasty and Irish Stew.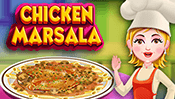 Learn how to make Chicken Marsala with Hazel and Mom's Cooking Classes.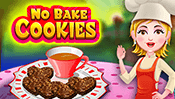 These delicious cookies are made from oats and fantastic crunchy peanut butter and best part of all -- no baking needed!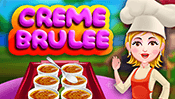 Come and check out Hazel and Mom's recipe and learn how to cook a very tasty "creme brulee".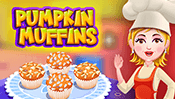 Bake Granny's special Pumpkin Muffins for Hazel.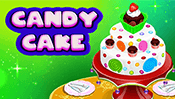 Bake some delicious candy cake with Hazel and her mom.