Featured Game
Sara is cooking a Banana Split Pie today. Join her in the kitchen while she bakes this wonderful dessert.
More Games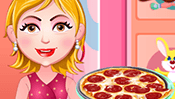 Learn how to make a pepperoni pizza with Hazel and Mom for the big game.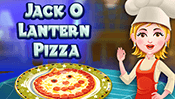 This pizza is shaped like a pumpkin and designed with pepperonis and black olives to form a Jack-O'-Lantern face.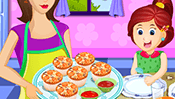 Gather the necessary ingredients and stick to the recipe to prepare delicious pizza cupcakes for the party.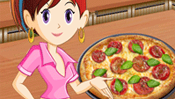 Pizza is one of Sara's all-time fave foods - is it one of yours, too? Learn to make this favorite treat.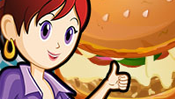 Sara's making a tasty meal for lunch that mixes up two totally awesome treats!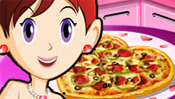 Valentine's Day + romance = yummy heart-shaped pizza!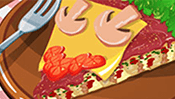 Build your own multi-layered slice of Italian cheesy meat pie in this delicious pizza decoration game.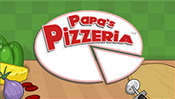 Help Roy run the pizzeria while Papa Louie is gone! Top, bake, and serve pizzas to earn tips and unlock new customers.

Create, cook and serve up delicious pizza for the hungry superheros.

Are you ready to start making pizzas?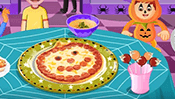 It's the best of both worlds when you combine yummy pizza with Halloween!