Featured Game
Discover Elsa's Autumn Lookbook and get inspired by the gorgeous outfits that she is able to put together this fall! The new season has come and the princesses are not feeling very creative when it comes to the new outfits they are supposed to wear, so Elsa is ready to show them her style! Have fun!
More Games

Oh no! Baby Hazel is sick. Take her to the Pediatrician and help her get better.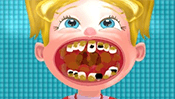 These kids have a dirty mouth! Clean it up with the help of Dr. Tooth.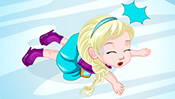 Baby Elsa was ice skating when she suddenly fell and hurt herself really badly. Can you help nurse her back to good health?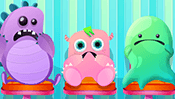 The monsters are ready for their dentist appointment! Click the monster you'd like to treat and then use the tools to clean their teeth!