Featured Game
In this sequel to the award-winning hit game Papa's Pizzeria, you're headed back to the kitchen to run Papa Louie's new burger shop! You'll have to take orders, grill burgers, add toppings, and serve the sandwiches to the waiting customers.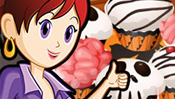 Sara's baking some creepy cupcakes that are perfect for Halloween. Join her in the kitchen…if you dare!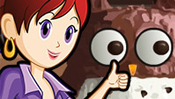 This cake is a real hoot! Really though…don't you want this adorable cake for your next birthday?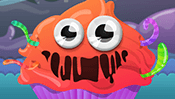 Halloween is almost here! Decorate a deliciously spooky monster cupcake of your very own!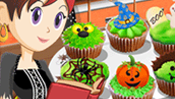 Would you like to make some Halloween cupcakes? Follow Sara's cooking instructions and you can do it.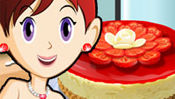 Sara's strawberry cheesecake with a golden graham-cracker crust is a real winner!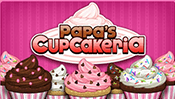 Papa's cooking up some cupcakes! Cook a ridiculous amount of delicious cupcakes for all your wacky customers in Papa's Cupcakeria!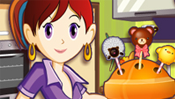 Pop into Sara's kitchen and learn how to make these yummy summer treats.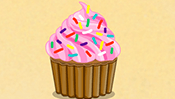 Can you make cupcakes fast enough to keep your hungry customers happy? You'll need to think fast to match the right cakes with the right toppings and keep your clientele well-fed.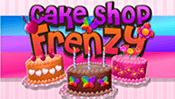 Help serve the customers at the Cake Shop! Click the customer you want to serve and then click the ingredients to make their order.
Game Spotlight
Play games, win ourWorld money, and get clothing and accessories to create your own style.