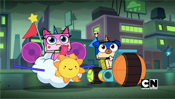 Puppycorn's birthday wish is stolen by Master Frown, the biggest downer in the kingdom!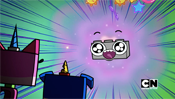 Unikitty cooked up a formula that has overload boring old Richard with emotions!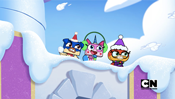 Frozen inside a snowman, Master Frown must worry less about ruining everyone's good time and instead not turning into a Frown-sicle while he's forced to help Unikitty and the others win a snowball fight!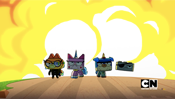 Defeated and in need of help, Hawkodile must train Unikitty and the others into super muscle­y tough bros.