Featured Game
A grueling hockey game has come to an end and it's all tied up! It's up to you to save the day in a hockey shootout. Now it's just you and and goalie. Concentrate, aim, take your shot and score!
More Games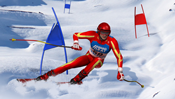 Race downhill while you zig and zag around the gates in this exciting ski racing game!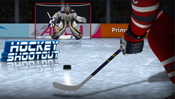 Concentrate, aim, take your shot and score!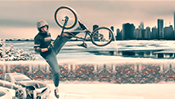 Prove your skills on 2 wheels in the winter time and see how good you are on some of the best BMX courses.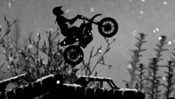 Prove your driving skills in this winter bike challenge online.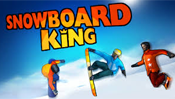 Rule the slopes with sick snowboarding skills to become the king of the mountain!

Jump, flip, and spin while bombing down a diamond! The bigger the tricks, the higher your score, so get out there and own that mountain!

Do amazing tricks in the air with your skies or snowboard!

Compete in 5 Winter Olympic Events: Ski Slalom, Speed Skating, Downhill, Biathlon, and Ski Jump. Are you the ultimate Winter Athlete?

play as a pea attempting to save humanity as we know it by skiing downhill, collecting points, and collecting your fellow peas... well, maybe things aren't THAT dire, but good luck topping the snowbound charts!

Join this cool, loveable bear in a winter wonderland of Arctic fun! Send Polar Bowler tubing through snowflakes and stalagmites.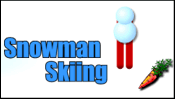 Pick up branches, pine cones, and carrots to complete the snowman.

Use your spacebar to set Santa's Jump speed and style.