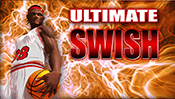 It's a Three-Point Contest! Are you up to the challenge?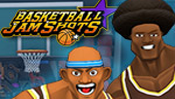 It's time for a hoop-shooting showdown! A crew of the best basketball players around are here to show off their skills.

Play in street basketball tournaments across the the country and show off your best moves on the court!

The aim of the game is to score as many points as possible. First you must weave through opponents to reach the 3 point line where you then have 3 chances to make a basket.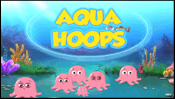 Score 5 baskets to win.

Use your mouse to click the avatar to grab the ball. Click on the ball and drag it towards the basket to shoot. Angle the ball carefully and the ball should fall in.

Make the required number of baskets before time runs out to go to the next level.

Shoot the ball to all the baskets! You score more by making nothing but net shots.