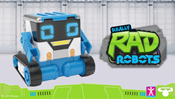 Meet the ROBO BROS! Brothers Robbie and Andy team up with their new Really Rad Robots TurboBot for some awesome robot adventures.

A world where kingdoms are built then bashed by bad guys. It's a never-ending battle between builders and bashers!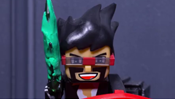 Go on an adventure with CaptainSparklez!

Join the adventures of Om Nom, the cute little green monster from Cut The Rope!

Watch the hilarious adventures of Robin, Cyborg, Starfire, Raven and Beast Boy.

Join the caped crusader and friends as they take on the villains of Gotham.

Watch your favorite Lalaloopsy characters in this collection of webisodes.

The DC Super Friends have teamed up to save the world from dangerous villains.