Featured Video
A rainbow spans a continuous spectrum of colors. Learn the order of the colors in the light sprectrum with Roy G. Biv and They Might Be Giants.
More Videos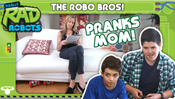 Andy and Robbie, aka The ROBO BROS, are keeping pranks in the family with their new TURBO BOTS!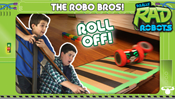 Andy and Robbie take it to the next level in this EXTREME obstacle course for Turbo!