Learn about the Pilgrims and the first Thanksgiving with the fun, sing-along video.

From the Pilgrims' reasons for leaving Europe to the treacherous journey across the Atlantic, musician and artist Jeffrey Lewis puts to song the story of the Mayflower.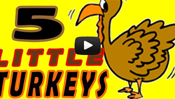 ''Five Little Turkeys'', from ''Children's Favorite Autumn Songs & Fingerplays''.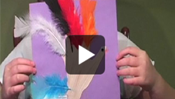 Gobble up the good times by making this decorative craft.

Find out which traditional recipes weren't served at the first Thanksgiving celebration.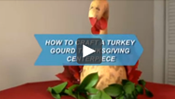 The holidays can be tough on your bank account, but here's an inexpensive way to make a great Thanksgiving centerpiece.

How many people were on the Mayflower? And how long did it take for them to get to Plymouth? Get the facts.

Follow Jim Loewen as he takes us on a tour of Plymouth Plantation. He visits the people of the Wampanoag tribe with hopes of finding out what the first Thanksgiving was like.

Learn how Sarah Josepha Hale's crusade for a national day of thanks is what ultimately gave us Thanksgiving.

The Thanksgiving Day Parade is a 48-hour whirlwind of activity.

At the Macy's Studio in Hoboken, NJ, technicians work year round to construct floats and balloons for the Thanksgiving Day Parade.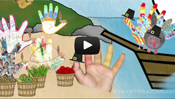 The Children of the Rethink Autism Community retell the story of the First Thanksgiving.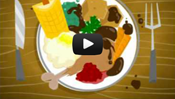 Looking for a funny Thanksgiving song? Watch this Thanksgiving overture with lyrics with your friends and family to get a laugh this Thanksgiving!