Featured Game
Put the jigsaw puzzle pieces together to form a picture of the MLK Memorial in Washington, DC.
More Games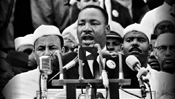 Listen and watch as Martin Luther King, Jr. delivers his famous "I Have a Dream" speech on August 28, 1963.
Game Spotlight
Play games, win ourWorld money, and get clothing and accessories to create your own style.