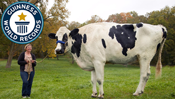 Blosom towers over her American owner Patty Meads-Hanson at a staggering height of 190 cm (74.8 in), over 6ft tall.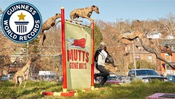 Two dynamically talented pups from have made it into Guinness World Records 2019 for their record-breaking jumping abilities!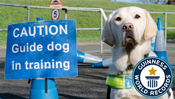 The Guide Dogs had taught an incredible 33,910 graduates, earning them a title for the Most guide dogs trained by an organisation.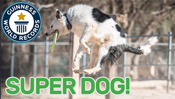 Hero The Super Collie certainly lives up to his grand name.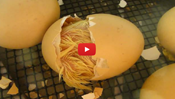 Watch a baby chicken hatch from its egg.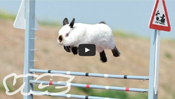 Show jumping tests bunnies' speed and agility as they race down the course, dreaming of winning the big trophy or at least of getting treats when they finish.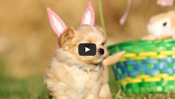 A cute Easter video filled with puppies, bunnies and chicks.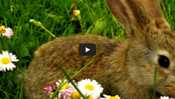 Video for the the classic children's song, "Little Bunny Foo Foo".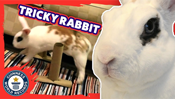 A four-year-old mixed-breed bunny called Taawi has achieved the most tricks by a rabbit in one minute.