Featured Video
Looking for a funny Thanksgiving song? Watch this Thanksgiving overture with lyrics with your friends and family to get a laugh this Thanksgiving!
More Videos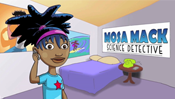 Fern calls Mosa Mack for help. Mosa consults with a wise canopy layer and a singing chloroplast to help her solve Fern's mystery.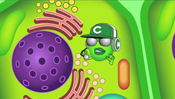 Did you solve the mystery of the forest fern? Watch to find out!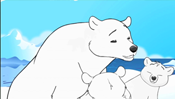 Mosa and her team are introduced to a theatrical weatherman and some cranky greenhouse gases who help her solve the mystery.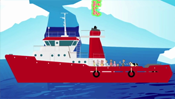 Did you crack Mosa's climate case? Watch and find out!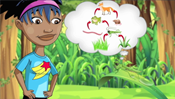 Frank calls Mosa Mack to help him find some food before he croaks. Thankfully,a singing cricket and defiant earthworm help Mosa solve the mystery.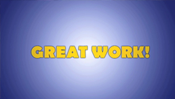 Did you solve Mosa's mystery to help the bullfrog? Watch and find out!
Game Spotlight
Play games, win ourWorld money, and get clothing and accessories to create your own style.