Featured Video
I Can Count to 100! Song by: Mark D. Pencil and Friends Video by: Mr. Harry
More Videos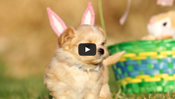 A cute Easter video filled with puppies, bunnies and chicks.
Nigel visits with some Polar Bears in this video.
Watch Nigel's Rainforest Creepy-Crawly Adventure showing now on PGTV!
Go on an adventure with Nigel Marven and learn about Desert Creepy-Crawlies in this video.
Go on a Night-Time Bat Adventure with Nigel Marven.
Nigel goes on an adventure with a Tiger and some Orangutans.
Learn about Prairie Dogs in this Nigel Marven video!
Learn about the fastest Crocodile in the world in this Nigel Marven video!
Nigel takes a swim with the manatees.
Learn about Cobras in this Nigel Marven video!
Check out this cool video about Bats!
Game Spotlight
Play games, win ourWorld money, and get clothing and accessories to create your own style.