Featured Video
Velma discovers she's inherited her great-great-uncles' cursed castle in Transylvania, Pennsylvania.
More Videos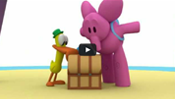 Pocoyo finds a key which leads him on an exciting and magical adventure of exploration and discovery.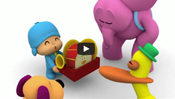 Pocoyo learns what an umbrella is and what it's used for.

Learn the names for the seven days of week with Imagination Movers.