Featured Video
Mr. Eric and James Dean tell the tale at Little Shop of Stories. Mr. Michael (producer of the CD) plays the guitar.
More Videos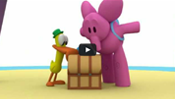 Pocoyo finds a key which leads him on an exciting and magical adventure of exploration and discovery.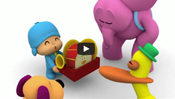 Pocoyo learns what an umbrella is and what it's used for.