Featured Video
Hawkman and Aquaman are the only two Super Friends left to take on the Penguin and Solomon Grundy. The Joker & Lex Luthor have their own debacle.
More Videos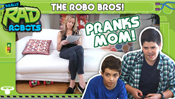 Andy and Robbie, aka The ROBO BROS, are keeping pranks in the family with their new TURBO BOTS!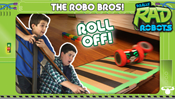 Andy and Robbie take it to the next level in this EXTREME obstacle course for Turbo!