Featured Video
The Big Pig Song is a singalong song from Hooked on Phonics Learn to Read. You laugh, you'll cry. You'll learn words that have the letter i.
More Videos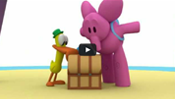 Pocoyo finds a key which leads him on an exciting and magical adventure of exploration and discovery.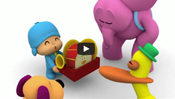 Pocoyo learns what an umbrella is and what it's used for.