Featured Video
When Pete wants to hear the alphabet song, Simon recites the ABCs. But listen carefully -- Simon is a pretty fast talker, and it can be hard to keep up! What should Cool School's resident class pets talk about next?
More Videos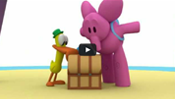 Pocoyo finds a key which leads him on an exciting and magical adventure of exploration and discovery.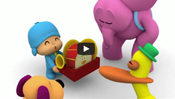 Pocoyo learns what an umbrella is and what it's used for.