Featured Game
It's color by Alphabet! To determine the color of each space, use the code at the side of the page. The final picture will be revealed as each square is filled.
More Games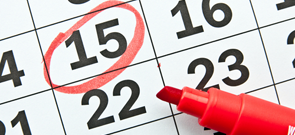 When is the First Day of Summer? When is the Summer Solstice?
Need to know the exact date of of the First Day of Summer this year?

The Summer solstice is the day with the most hours of sunlight during the whole year. The word solstice comes from the Latin words for "sun" and "to stand still." In the Northern Hemisphere, it always occurs around June 20 or 21. (In the Southern Hemisphere, it is around December 21 or 22.) This date is considered to be the first day of Summer.
Here's a chart that shows what day of the week the First Day of Summer is celebrated in Northern Hemisphere from 2016 - 2050:
| Year | Day First Day of Summer Falls on | First Day of Summer |
| --- | --- | --- |
| 2016 | Monday | June 20, 2016 |
| 2017 | Wednesday | June 21, 2017 |
| 2018 | Thursday | June 21, 2018 |
| 2019 | Friday | June 21, 2019 |
| 2020 | Saturday | June 20, 2020 |
| 2021 | Monday | June 21, 2021 |
| 2022 | Tuesday | June 21, 2022 |
| 2023 | Wednesday | June 21, 2023 |
| 2024 | Thursday | June 20, 2024 |
| 2025 | Saturday | June 21, 2025 |
| 2026 | Sunday | June 21, 2026 |
| 2027 | Monday | June 21, 2027 |
| 2028 | Tuesday | June 20, 2028 |
| 2029 | Thursday | June 21, 2029 |
| 2030 | Friday | June 21, 2030 |
| 2031 | Saturday | June 21, 2031 |
| 2032 | Sunday | June 20, 2032 |
| 2033 | Tuesday | June 21, 2033 |
| 2034 | Wednesday | June 21, 2034 |
| 2035 | Thursday | June 21, 2035 |
| 2036 | Friday | June 20, 2036 |
| 2037 | Sunday | June 21, 2037 |
| 2038 | Monday | June 21, 2038 |
| 2039 | Tuesday | June 21, 2039 |
| 2040 | Wednesday | June 20, 2040 |
| 2041 | Thursday | June 20, 2041 |
| 2042 | Saturday | June 21, 2042 |
| 2043 | Sunday | June 21, 2043 |
| 2044 | Monday | June 20, 2044 |
| 2045 | Tuesday | June 20, 2045 |
| 2046 | Thursday | June 21, 2046 |
| 2047 | Friday | June 21, 2047 |
| 2048 | Saturday | June 20, 2048 |
| 2049 | Sunday | June 20, 2049 |
| 2050 | Tuesday | June 21, 2050 |