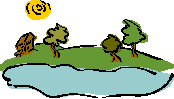 Science Fun:

Dinosaurs

Want to learn more about dinosaurs?
We have lots of things for you to do!
Print out and color our dinosaur coloring pages.



Play dinosaur games!




Are you a Dinosaur Expert?

Check out our facts page to learn more
about these cool reptiles.

Be sure to check out our Daily Dino Fact
page full with information about dinosaurs.
Looking for other dinosaur sites?
Visit our links page.