Create words by selecting tiles that are next to each other in order. Race against the clock to see how as many words you can spell in 2 minutes.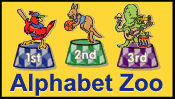 The animals at Alphabet Zoo are all mixed up. Help to sort them by putting the animals in ABC order.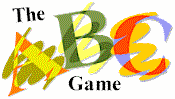 Pick the object that starts with the letter shown at the top of each page.

Slate is a fun little drawing applet that helps kids practice their mouse-handwriting. Use the empty space on the far right side to draw the characters.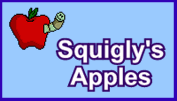 Squigly is hiding in one of the apples. Click on the ordinal number that tells the order of Squigly's apple.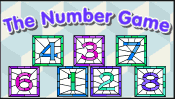 Read the number word and pick the number that matches.

Online comic strip that updates each day. Check back tomorrow for the latest adventures of Kim & Jason!

Clear the tiles before they stack to the top by spelling words with 3 or more letters.

Beat the monster by typing in the magic spells. Don't forget to destroy the fireballs by typing the numbers on them.