Featured Video
SWEET! Candy really does grow on trees! And, with Roto by his side, Om Nom can prove it! Watch this video to see Om Nom's new friend, Roto, lift him to new heights of candy collecting fun.
More Videos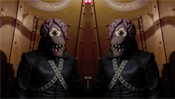 The Digits Favorite Singer has a question about symmetry: The quality of being made up of exactly similar parts facing each other or around an axis.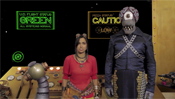 Doomfinger's music has mind-wiped the awesome podcaster Emily V Gordon. Only The Digits music can rock her back to normal.

The color tank has run dry and it needs to be filled up again before movie night!