The world famous Looney Tunes are here! Join Bugs Bunny, Daffy Duck, Foghorn Leghorn, the Tasmanian Devil, Yosemite Sam and more in these classic cartoons shorts!
Teenage superheroes strive to prove themselves as members of the Justice League.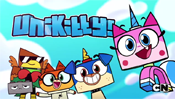 Unikitty's priority is making sure everyone is happy and having fun in her kingdom, but don't misunderstand her optimism – she is one princess not to be crossed. Through it all, Unikitty and her friends ensure that every day is the best day ever!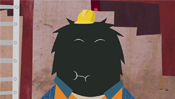 Ben wakes up one morning to find he has a Yeti in the house and brings him to work hoping none of the guys will notice and you know, it pretty much works.
Gem World is in trouble, and only Princess Amethyst is strong enough to fight the evil Dark Opal and restore peace.
Five exiled princesses go undercover as the band SPACEPOP to take down the evil Empress Geela and save their home planets.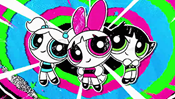 Blossom, Bubbles and Buttercup—three sisters with extraordinary superpowers—keep evil on the run in the city of Townsville by working together to save the day.
Game Spotlight
Play games, win ourWorld money, and get clothing and accessories to create your own style.