Featured Game
Play the most delicious game of the year and make some great tasting pancakes. Decorate the pancake on the left to resemble the one on the right. Click to select the ingredients and toppings and then place them on the pancake. The ingredients are taken in order from left to right.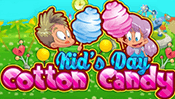 Run your very own Cotton Candy Stand.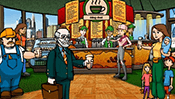 Run your own coffee shop, coffee stand, and coffee empire in this coffee simulation game. The coffee business is booming, and you are coffee's newest tycoon.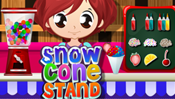 Welcome to the Snowcone Stand! Take care of each customer by memorizing their order and serving it to them as quickly as possible!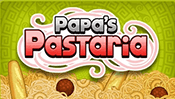 You're in charge of Papa's newest restaurant, where you'll take orders, cook noodles, and add sauces and toppings to craft a perfect plate of pasta!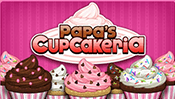 Papa's cooking up some cupcakes! Cook a ridiculous amount of delicious cupcakes for all your wacky customers in Papa's Cupcakeria!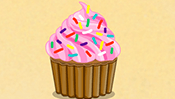 Can you make cupcakes fast enough to keep your hungry customers happy? You'll need to think fast to match the right cakes with the right toppings and keep your clientele well-fed.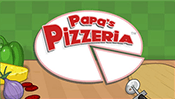 Help Roy run the pizzeria while Papa Louie is gone! Top, bake, and serve pizzas to earn tips and unlock new customers.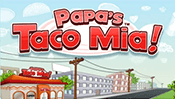 Papa Louie is branching out with a new taco restaurant, and he's putting you in charge! Help Mitch and Maggie take orders, cook meats, and build tacos in Papa's Taco Mia!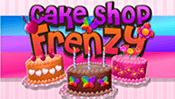 Help serve the customers at the Cake Shop! Click the customer you want to serve and then click the ingredients to make their order.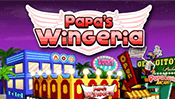 Take orders, fry up wings and things in the fryers, toss your wings in Papa's award-winning sauces, and arrange them just right with garnishes and sides for your loyal customers.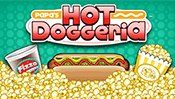 Grill and serve hot dogs and other stadium snacks in Papa's Hot Doggeria!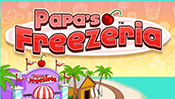 You've just started an easy job at an ice cream shop on a laidback tropical island, but things get hectic when all of Papa Louie's loyal customers arrive on the island for vacation!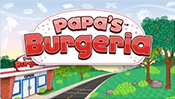 In this sequel to the award-winning hit game "Papa's Pizzeria", you're headed back to the kitchen to run Papa Louie's new burger shop!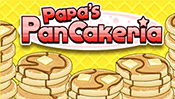 Help Prudence and Cooper run Papa's Pancakeria! You'll need to cook and stack pancakes, french toast, and waffles in Papa's latest time-management game.
Game Spotlight
Play games, win ourWorld money, and get clothing and accessories to create your own style.