Featured Game
In this sequel to the award-winning hit game Papa's Pizzeria, you're headed back to the kitchen to run Papa Louie's new burger shop! You'll have to take orders, grill burgers, add toppings, and serve the sandwiches to the waiting customers.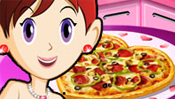 Valentine's Day + romance = yummy heart-shaped pizza!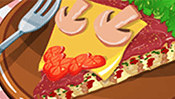 Build your own multi-layered slice of Italian cheesy meat pie in this delicious pizza decoration game.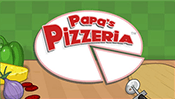 Help Roy run the pizzeria while Papa Louie is gone! Top, bake, and serve pizzas to earn tips and unlock new customers.
Create, cook and serve up delicious pizza for the hungry superheros.
Are you ready to start making pizzas?
Game Spotlight
Play games, win ourWorld money, and get clothing and accessories to create your own style.