Featured Game
You've just started an easy job at an ice cream shop on a laidback tropical island, but things get hectic when all of Papa Louie's loyal customers arrive on the island for vacation!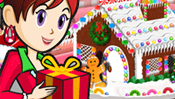 You don't have to live in a fairy tale to make a delish gingerbread house.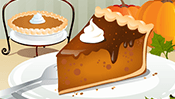 After a big meal and a fun day with the family, there's nothing quite like a delicious home made Pumpkin Pie.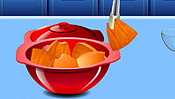 Bake a perfect pumpkin pie from scratch for your next party!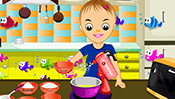 The babysitter is watching this young girl make her first batch of cookies for her family. How will they turn out?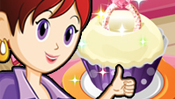 Wedding bells are ringing and Sara's got a lot of cupcakes to bake for the big day. Can you help?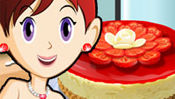 Sara's strawberry cheesecake with a golden graham-cracker crust is a real winner!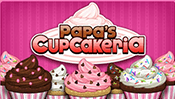 Papa's cooking up some cupcakes! Cook a ridiculous amount of delicious cupcakes for all your wacky customers in Papa's Cupcakeria!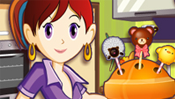 Pop into Sara's kitchen and learn how to make these yummy summer treats.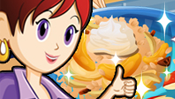 Whip up a delish dessert for dad on Father's Day!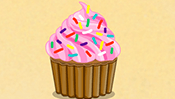 Can you make cupcakes fast enough to keep your hungry customers happy? You'll need to think fast to match the right cakes with the right toppings and keep your clientele well-fed.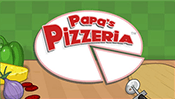 Help Roy run the pizzeria while Papa Louie is gone! Top, bake, and serve pizzas to earn tips and unlock new customers.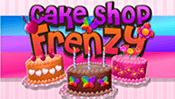 Help serve the customers at the Cake Shop! Click the customer you want to serve and then click the ingredients to make their order.
Knead, roll and chaff your way to glory in 'Knead for Speed', a fast-paced roll-ercoaster ride through the busy bakery run by The Six Brothers.
Learn how to make Chocolate Cookies in this online cooking game for kids.
Game Spotlight
Play games, win ourWorld money, and get clothing and accessories to create your own style.