What happens when a leprechaun falls into a river?
JOKE OF THE DAY
Educational Focus: Play & Learn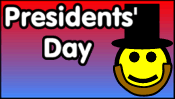 Celebrate the Presidents's Day with great kids' games and coloring pages.
Fan Pick of the Week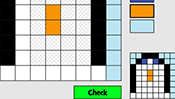 Create a Winter picture using mosaic tiles. Copy the image shown to make your own Winter Mosaic.
Game Spotlight
Play games, win ourWorld money, and get clothing and accessories to create your own style.