Educational Focus: Play & Learn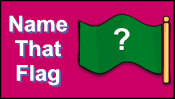 How many world flags do you know? Put your knowledge to the test and see how many flags you can correctly identify.
Fan Pick of the Week
Bandits have robbed the town and kidnapped the Sheriff! It's up to you to help his loyal pig stop the bad guys and save the day!
Special Announcement

Now you can play your favorite flash games on a tablet or mobile phone with HECTOR Browser. PrimaryGames is a HECTOR approved website. Find it in the App Store or on Google Play.
Game Spotlight
Play games, win ourWorld money, and get clothing and accessories to create your own style.
Featured Free Printable