Educational Focus: Play & Learn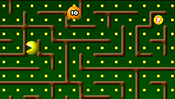 Solve mathematical formulas and eat the ghosts!
Fan Pick of the Week
Dr. Strangemitten's plan of introducing nougat filled Shrunken Heads as this year's newest Halloween treat has gone awry. An unfortunate series of events has caused his Head Shrinker 5000 to go berserk. Nougat filled Shrunken Heads are multiplying at an alarming rate and no one is around to stop it. Help the Doctor before these tiny troublesome heads overflow the pit and reap havoc.
Featured Video
Candace finally busts Phineas and Ferb.
Game Spotlight
Play games, win ourWorld money, and get clothing and accessories to create your own style.
Featured Free Printable