Educational Focus: Play & Learn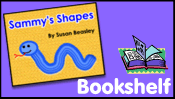 Sammy the Snake love to make shapes. Can you guess the shapes that he makes?
Fan Pick of the Week
You have classified documents in the boot of your car that could topple nations if it ends up in the wrong hands! You are forced to go on the run and do whatever it takes to escape the 'Corporation'. Don't let the classified documents get in the wrong hands!
Featured Video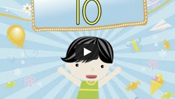 The Counting By Tens Song by Have Fun Teaching is a counting song that teaches kids how to count by 10's all the way to 100.
Game Spotlight
Play games, win ourWorld money, and get clothing and accessories to create your own style.
Featured Free Printable